I know I sounded a wee bit out of my head on my previous post, so I'm not giving myself any brownie points for that one. Actually I'm flustered right now and if my blog had a pair of cheeks it would blush furiously. It was stupid, really. Especially when I asked "I mean, dude, why would you ignore someone who lives
with
you?" Where the hell did my head go? That's what you get when you don't proofread your posts.
And I'm not filling you in with the latest-ish photos I have.
So, to make up for it, here are some "creative" light photos that I took last December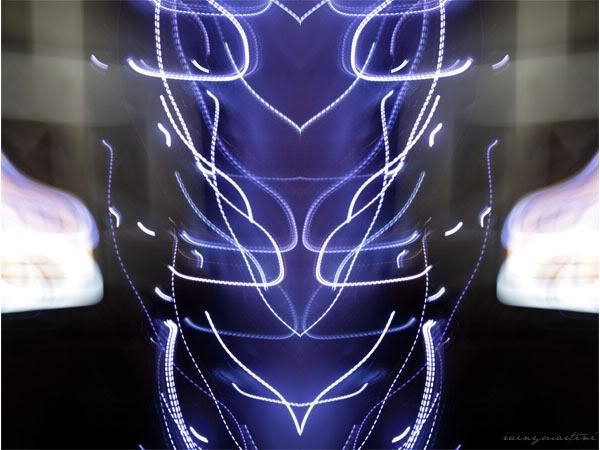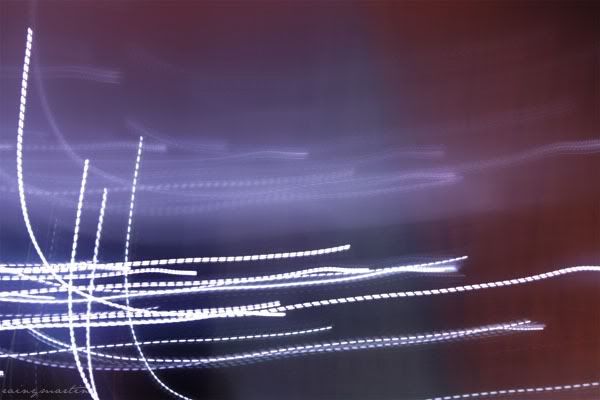 We really
are
electric, no?
And by the way, if you'd seen my head somewhere, please give it back. I need it. Okay I really don't but I just want to be with it again.
Oh guys guys guys guys!
Kitty
from
codeislove.net
is hosting another domain giveaway contest and I'm going to participate because my blog needs a domain.
There are going to be four (4) winners of .info domain names. Your choice of course.
The contest started last January 18 and will end on February 01.
The winners will be randomly chosen so you can make sure that everything is fair!
Do check out the giveaway link for the FULL details!
Join now! The more the merrier, although it would mean MORE competitors. Oh well. If you want your own domain name I reaaaally advise you to join because there's nothing to lose and it's not that hard to enter. Just do the easy peasy mechanics and wait for the results.
See? It's like an early Valentine's gift.