This is the third part of my high school life reminiscence tribute but I don't think I'm done yet. There might be a fourth part because I don't want this to look like a photodump although I'm not doing a good job in the writing department. I couldn't sleep at night. No, I find it hard to sleep every night, more like. As a result I wake up groggy, disoriented with no creative juice to squeeze out. At all.
Moving on, I have here a photo of the usual people I sit with during lunch about 2 years ago.
I think we had an hour (or 40 minutes, can't remember) of break during lunchtime. I either read at the library, hang out in the music room, or eat with my friends. Of course the people-in-charge do their best to keep order.
But silence is usually out of the question.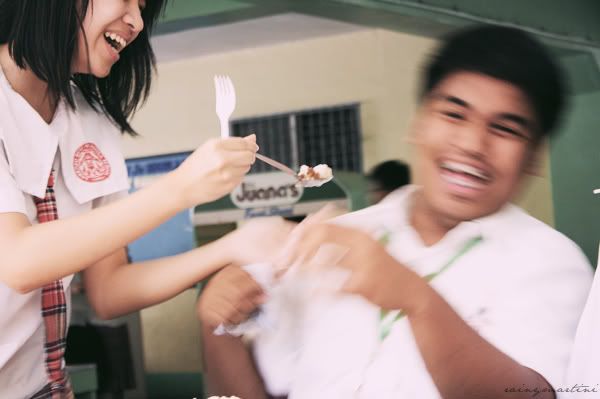 Aaaand we do what we gotta do.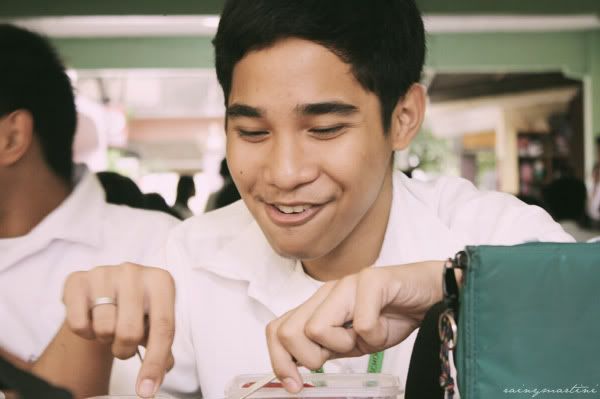 I don't want to say the subject's names just in case they complain about their "embarrassing" photo being published here. I could comfort them about the fact that I'm practically anonymous here and so are they. Hah.
All photos taken during my senior year.
Something scares me... I know it's not quite possible at this time but what if Photobucket shuts down? I'M TOAST. MY BLOG IS TOAST. All my photos are hosted there omg. I should've uploaded my photos here from the very start.
Should start backing up. Like, now.