When I look up, I don't see the sky immediately...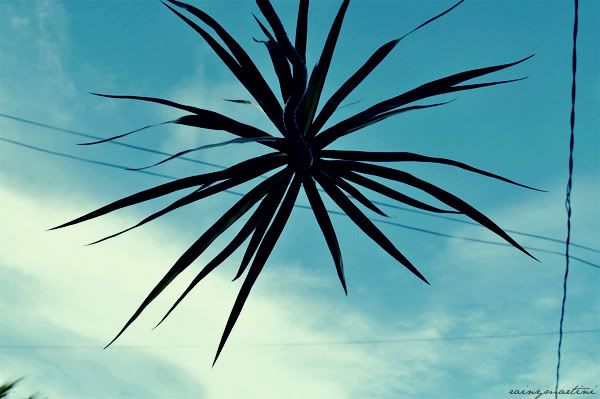 The view would be instantly obscured by leaves and clouds and life-threatening amount of dust hovering mid-air. Not to mention the cruel rays of the bright, legendary ball. Then beyond what seemed like everything, there, stretched like a lover's arm waiting for an embrace, goes the sky.
My
sky. My never-ending breadth of blue. Albeit, I've never been a color-blue person. I dislike the color so much the only blue clothing I've got is my track uniform. I used to be a varsity athlete during my junior year, and although our team is called the
Golden
Phoenix, that didn't stop our coach from picking the color in question.