Rainy Martini just got home from her four-day vacation at Carle's and Kate's.
I hate to break it to you Rainy, but you have a terribly low alcohol tolerance. Like, you get drunk in three sips. How pathetic! Before your mates run around with their eyes on the clouds, you
doze off
. You're the utter personification of epic fail.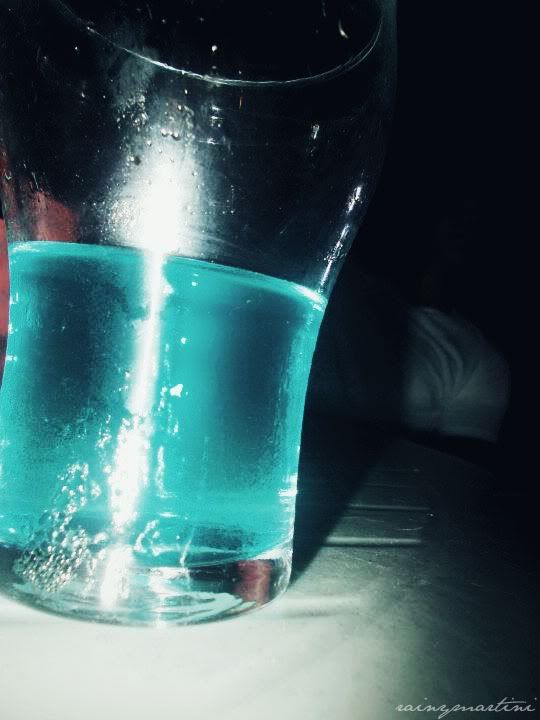 Ha. It's not like it matters. I just hate it because I lose the chance of laughing with my friends. Like the clowns we are... sigh. And it's so not useful when you go to a party and your grandmothers ask you to drink wine with them and you have to excuse yourself because well, you're drunk. Already. Then the next day you can't touch your skin because it makes it more sensitive. My skin's sensitive all right. I have this rare condition called dermographism and I'm literally a walking canvas. Alcohol makes it worse.
Okay kids I know it isn't right for me to rant about my vulnerability. But it's not like it's my fault anyway.
Aaaand I have nothing to blog about. Nothing. Blangco!