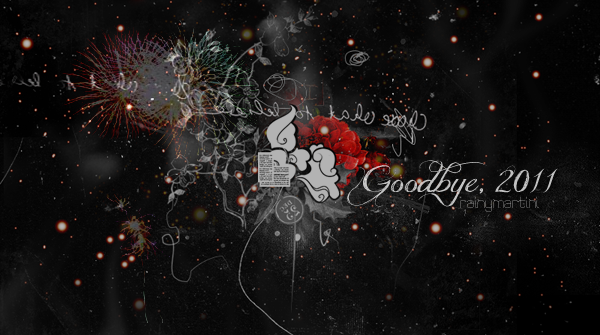 x
x
Out with the old and in with the new, I bet you fatasses are busy banging with your firecrackers tonight! In fact, I am, too. That is why I'm writing this post in advance. I prefer being out under the night sky every time a new year chucks out the old one. It gives me a glimpse of joie de vivre or something better.
Happy New Year!
...but wait. I'm writing this exactly 6 hours before New Year and I'm terribly irritated by my homefolks. First they messed with my reading time (I was hanging on every word!) by making me do the dishes. Then they start playing these... these dance songs that was supposed to be enjoyed by people like my mom. I don't mind the music but it was the volume that irked me. Not to mention the chest-thumping bass. Sigh.
Then I realized that my brothers were doing nothing
at all.
Mom lets them loaf around in front of their computers while I, the eldest daughter, gets all the hate for refusing to do house chores because housekeeper complains blah shit blah. I was
reading
damn it.
Reading
. And when I'm bored doing nothing, ALL THE FUCKING CHORES GET DONE WITH. What the actual fuck right?
I'm not disobedient
at all
. I just feel like following orders from fair people.