Bonne soirée (or Bonsoir, if you prefer) mon lecteurs! I'm just about to celebrate how I almost passed the day without doing anything but tweeting. Oooh. Sounds fun.
Well it's not. Maybe if you've been working on your thesis for 99 hours straight it is. But for me it isn't, because being idle is the last thing I'd vie for.
Yesterday my mother, younger bro and I went to the nearest mall to check out
this
hot pink Pentax DSLR that my mom apparently wants. We didn't buy it yet lol. I mean, before diving for a camera you should contemplate on just about anything from focal points to colors. Blah. I want it anyway. Actually any camera with a high definition would do for me.
Yes, even if it's covered with hangman drawings or a giraffe pattern I'd accept it.
As long as it could freeze a moment. Or a second. Or a minute. Or a fuck. Fuuu.
All photos were taken using Samsung Galaxy. Sorry for the low quality and the bad editing. I only used Pixlr and some photo editing phone apps.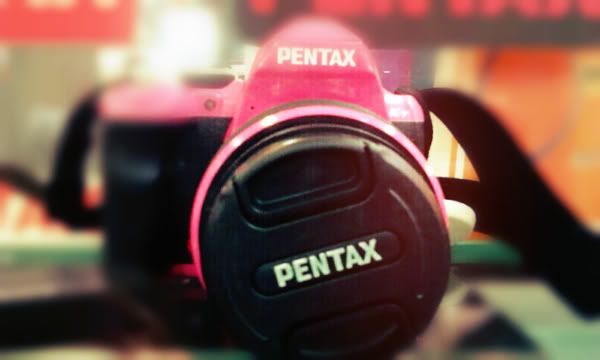 My mother browsing some shoes. She didn't get to buy any pair at this store because they only have one stock per pair and you know her, superstitious. "I wouldn't walk on shoes other people already stepped on! It's bad vibes." Well it's just that my mom's a bit New Age-y and stuff.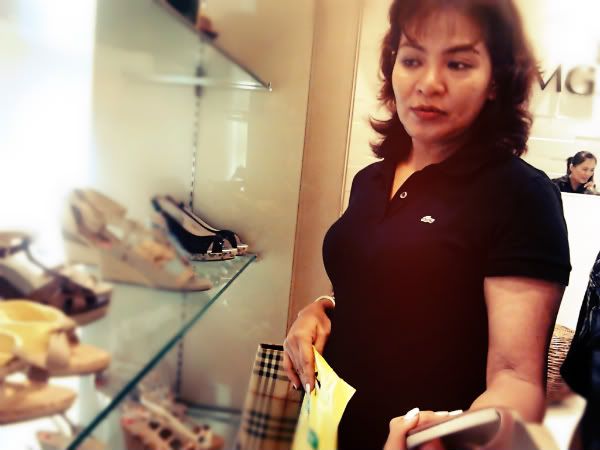 First time I wore the heels Shawn sent me. They're quite high but I don't mind. It gave me a few extra inches! My height is 5'2''. I'm already 18, so yeah I'm kind of short. I always wished I could grow a few more inches so I won't have difficulties reaching a guy's mouth or something. Ok kidding. I just wanna grow taller, that's all. But yesterday I saw some women a few inches shorter than me and thought "Thank Kitkats I even reached 5 feet."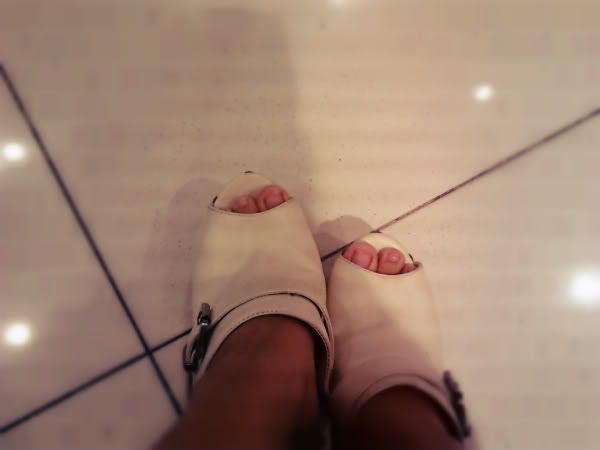 The pair I wanted to buy. I just love the beige rose because it's uh... rosy. And the strap, oh god I love straps.
Got a bit sian waiting for my mom to finish her shoe shopping so I went to Chatime. Then fuuu the queue was as long as the longest anaconda I'd ever seen wtf. So I had to wait and endure another wave of boredom.
That's my favorite bag. I've had it for almost 3 years now. It's quite a prize! Err yes, that's Lilo's doll.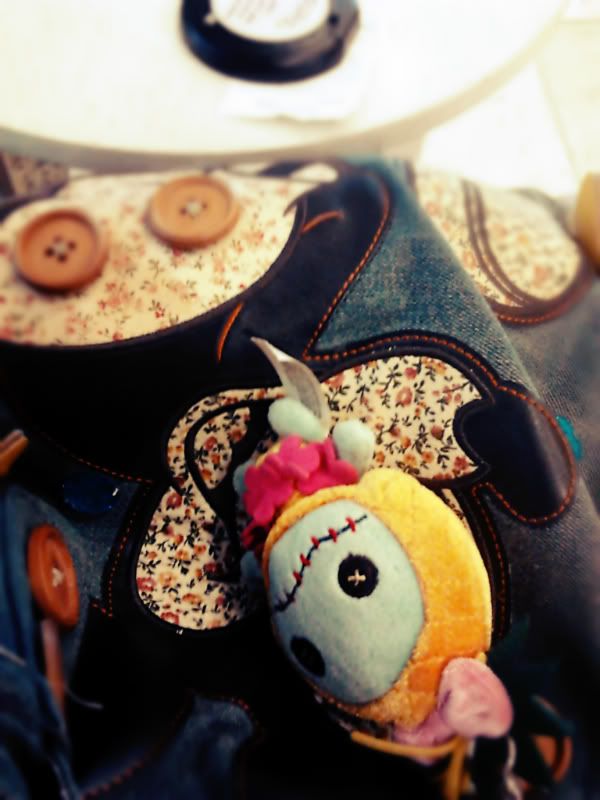 My Mickey Mouse tote played Matryoshka and housed another bag. Why I'm carrying two bags? The larger one's for stashing the shopping/plastic bags lol. I don't really like carrying stuff with my hands.
Choco banana (or the other way around idk) smoothie with pudding add-on!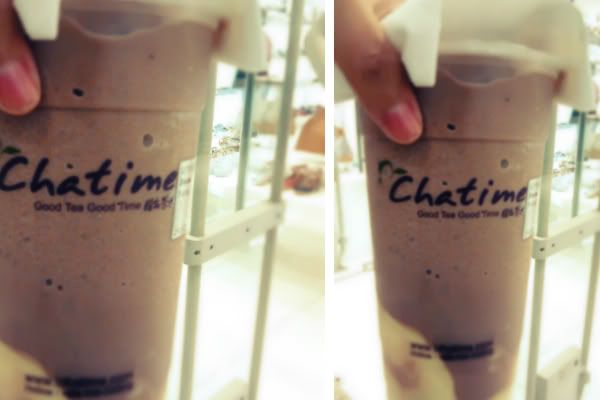 Then the boss went out of the mall for some coffee. I like photographing people while they talk. It gives off some sense of movement.
My brother while drinking his hated cup of cappuccino. I didn't get to capture the second he made a sour look. He says the coffee was too strong and he despise it. All I can say is, HOW DARE HE DESPISE SOMETHING SO HEAVENLY? So there. Took a photo of you while drinking as a revenge.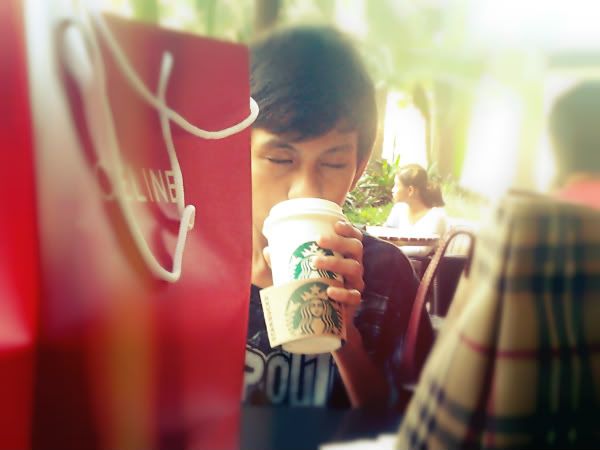 You'd think I'd get away from what I did unscathed. But fuuu lil bro managed to take stolen shots of me while I was checking my lips. I didn't even notice because he turned the sound off.
I think I was applying more lip gloss
or
peeling off some dry skin. Yuck.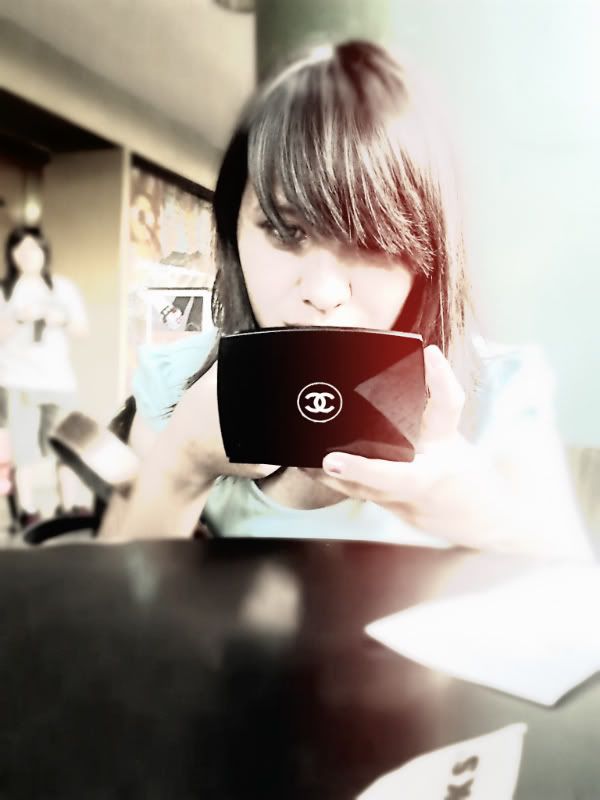 I think he meant to embarrass me by taking stolen shots but he took a rather okay shot.
I'm going to eat dinner now. Bye.