Strawberry cream, anyone?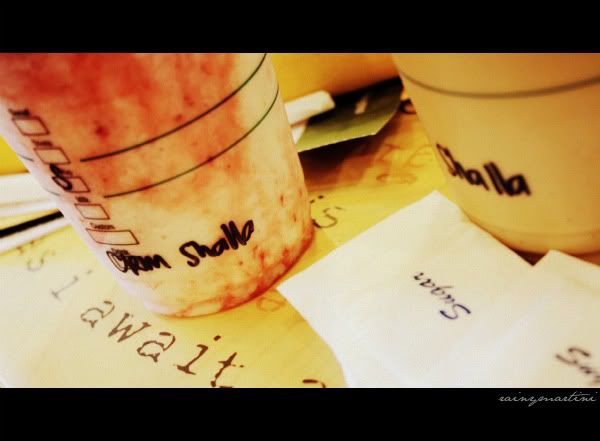 Random pine needles, anyone?
I'm so hungry I could devour your whole refrigerator in one sitting. I'm so hungry I could devour this book I just bought in one glance. My stomach screams for food, my mind screams for words. My mouth, well, my mouth can't scream for anything because I shut it up for good. I should paint it green and sew it shut for 2 minutes and remove the stitches. Then sew it ten seconds later because I would realize there's nothing else to do with it.
Rainy you siao ah?