Last Saturday I went to Marion's house on Village East to help him with their org site layout. Actually, it's not
help
, I coded the whole thing. Lol. My original plan was to drop by at Denese's but didn't end up so. She had errands and I thought we'd only take about 10 minutes, not enough time for catching up and kissing each other's foreheads.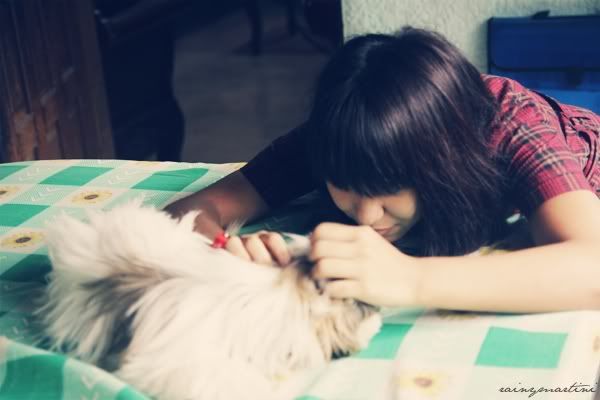 Those are my hands. It was hard to shoot with low light. Marion took this obviously.
Marion's. I took this, focusing on the keys on purpose.
OH GOD THE SWEETEST PUP IN THE WORLD. Meet Bosing!
And their Siberian husky... I never got to know its name. Beautiful eyes... *gasps*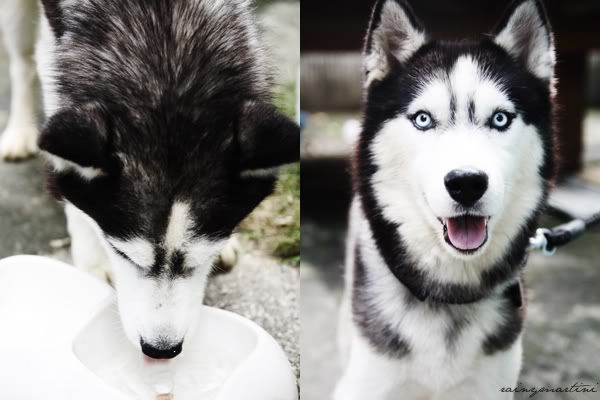 My Monokuro Boo coin purse. Yesterday I freaked out because I thought I lost it, it had my flash drives and memory cards that contain awesome/important/lmaolmao files. It wasn't until almost midnight when my little brother asked, "If I found it, what would my reward be?" So I bribed him and he fished it out of his pocket! Naughty naughty. I'm doomed though.
So there. I took light photos but I'm reserving it for Christmas!