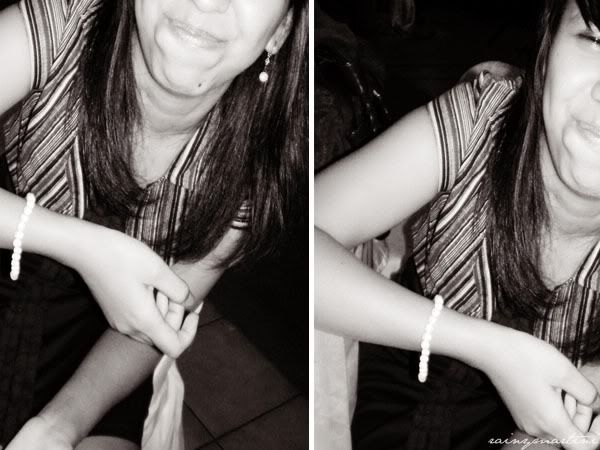 "Don't bite off more than you can chew." All I can say is: "Don't go near the chocolate fondue."
And don't put sliced bananas within my reach, they'd most likely end up in my mouth. Nothing happened, really. I wasn't trying to suppress a sneeze. My friend didn't take that photo; I wasn't even chewing a mouthful of bananas avec chocolate sauce. And I was not eating a gobful of chopped—surprise!—bananas while I was about to sneeze. And elephants are microwaves.
Fuck fuck. Why am I being like this anyway? Ugh I'm, if anything, a derp in full throttle.
I wasn't aware that the previous post was... well, posted. It was full of typo errors (corrected them already) and to think that it was my 11/11/11 err... post. I must've written it a few weeks ago and scheduled it. Oh god. Oh god it's fun italicizing post. It's like, giving post a brand new place in society, a new money. This post ends now. I hope I didn't freak you out with this post.